WHEN SAMMY Palazzolo goes out, people constantly ask to see her phone. The 18-year-old often obliges, flipping it open and handing it over.
In late 2022, Ms. Palazzolo and some of her dorm-mates at the University of Illinois Urbana-Champaign were bemoaning their smartphone addictions. "We were talking about how we [felt] like slaves to our phones, like robots who keep scrolling and scrolling, even when we're out at parties." The group hatched a plan to do something about it. The next day, they went flip-phone shopping at Walmart. Ms. Palazzolo ended up with a $40 AT&T T -2.46% Cingular Flex.
Now the freshman advertising major evangelizes flip phones on TikTok, with posts about bringing her "dumb" phone to social events instead of her iPhone. Nokia recently sent her its $90 2780 for free, plus 44 more to give away to friends and social-media followers.
While some Gen Zers might be buying smartphones that flip and fold, like the $1,000 Samsung Galaxy Z Flip 4, the chatter online centers on "dumb" models with few capabilities. These devices are experiencing a renaissance as budget second phones—allowing you to detach from constant notifications and the lure of infinite scroll, without losing the ability to send texts and make calls in an emergency.
"'No work emails, no Instagram updates, nothing from Facebook.'"
Young people aren't the only fans. Nokia sells tens of thousands of its flip phones each month in the U.S., according to Lars Silberbauer, chief marketing officer of HMD Global, the Finnish manufacturer of Nokia phones. Sales are growing across demographics, he said. "It's not a small trend."
Modern models improve on the ones you might remember. Most come with features like Bluetooth, 4G and contemporary cameras, even if they retain the design (and brawny batteries) of early relics. Some have an internet browser but employ an operating system that doesn't support apps like Instagram and TikTok. What are you going to scroll now?
Osamah Qatanani, a 23-year-old content strategist in New York City, carries both an iPhone and a basic flip phone and estimates his usage is split 50-50. He views his "dumb" phone purely as a means for his closest contacts to reach him. "Other than that," he said, "there's no work emails, no Instagram updates, nothing from Facebook, nothing from TikTok. Nothing from anyone except the people who are important to you."
You can buy a basic flip phone, and a prepaid plan, for under $100 at most big-box stores. Mr. Qatanani, who already had an AT&T account for his iPhone, visited an AT&T store to add a $60 Alcatel Smartflip phone and its new line to his existing plan. He pays $30 a month for unlimited calls and texts, plus $1 toward the cost of the phone.
For some, the trend is vindicating. Melissa Range, 49, an associate professor of English at Lawrence University in Appleton, Wis., never made the switch to a smartphone. Sometimes, she said, her flip phone's limitations make things tough. "If I get lost, I have to use my wits or ask someone for directions," she said. But for the most part, Prof. Range values its simplicity. "I have a really busy job, and I'm pulled in a lot of directions," she said, adding that she doesn't want to give her remaining attention to a phone. Like Ms. Palazzolo, Prof. Range gets constant comments on her flip phone. People almost sound wistful, she said, when they tell her, "I wish I could get rid of my smartphone."
Phones to Flip For
Three models with the essential features fans want and–more importantly–nothing they don't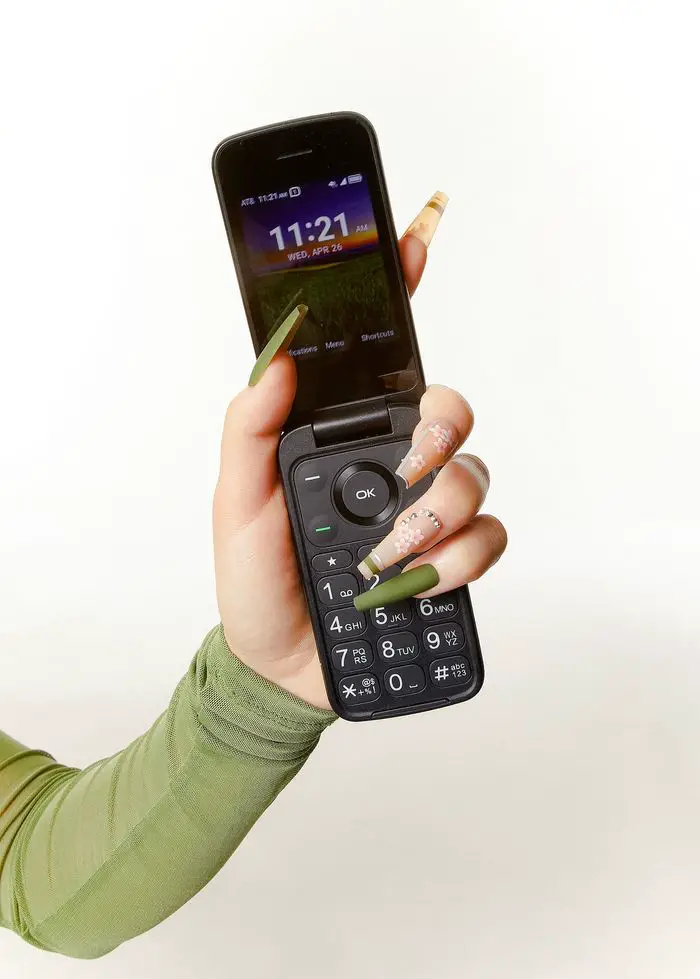 The Bare Necessities 
The TCL Classic ($75) eschews bells and whistles. The focus is on reliable calling and texting and battery life, with a battery that can last up to 16 days on a single charge. It does have 4G, Bluetooth and Wi-Fi capabilities. The latter is mostly limited to email clients and a basic web browser, but the phone can be used as a hotspot for up to 10 other devices. There's a 2-megapixel camera with no flash—think security-camera resolution. And since the phone weighs just under 5 ounces, you might forget it's in your pocket until it rings. 
Nokia Nostalgia
The Nokia 2780 ($90) retains the look and feel of Nokia phones past, with some major upgrades in functionality. It makes calls over the same LTE data network that smartphones use, and Wi-Fi support lets you download some apps and even watch YouTube. One of the biggest selling points is a 5-megapixel camera (about as powerful as the front camera on an iPhone 6s) with flash. There's also an FM radio app, but you'll need to dig for a set of wired headphones (which act as the antenna) to actually listen.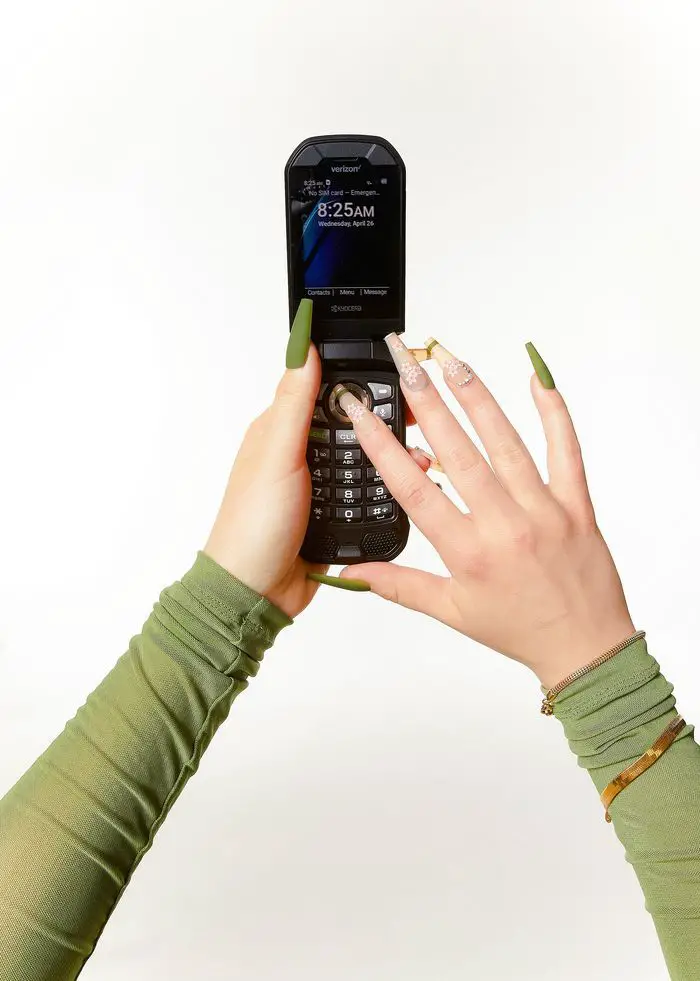 Basically Bulletproof
For those who want to disconnect in the great outdoors, the Kyocera DuraXV Extreme+ ($250) is dust-, water- and shock-proof. In short, it's virtually indestructible. Built to survive construction sites and extreme work environments, the phone can handle any skiing, paddling, fishing, hunting or hiking adventure with aplomb. You can't use it to post your vacation pictures to the Instagram app, but a 5-megapixel camera will still let you snap a fish photo or summit shot. 
The Wall Street Journal is not compensated by retailers listed in its articles as outlets for products. Listed retailers frequently are not the sole retail outlets.
SHARE YOUR THOUGHTS
In your opinion, is a flip phone a good alternative to a smart phone? Why or why not? Join the conversation below.
MORE IN GEAR & GADGETS
Copyright ©2022 Dow Jones & Company, Inc. All Rights Reserved. 87990cbe856818d5eddac44c7b1cdeb8
Disclaimer that the site operates automatically without human intervention, so all articles, news and comments posted on the site are the responsibility of the owners and the website manages them do not bear any moral or legal responsibility for the content of the site.
"All rights reserved for their owners"

Source:" WSJ "